Date Night Ideas Around Matteson

Looking to make a good first impression, find new favorite restaurants in Matteson, IL, or break from your usual date night routine? As a truly community-oriented dealer, South Oak Jeep Dodge Ram Chrysler knows all the best things to do in Matteson! Our staff knows how to cut loose once we leave the showroom for the day, and we spend plenty of time talking amongst ourselves about the best food, drink, and fun right here in our own backyard. Check out our guide to the best places to take a date in Matteson below, and let us know if we missed any of your favorites!
Odyssey Fun World
Just a short drive away in Tinley Park, Odyssey Fun World is an enormous getaway jam-packed with games, rides, and other attractions that bring out the kid in all of us, including mini-golf, ziplining, a huge arcade, batting cages, indoor bumper cars, and more. Families flock to Odyssey during the day, but the park features later hours on Fridays and Saturdays that make it a great spot for adults to visit. There are even substantial food options like burgers and Italian beef that make dinner feasible if you find yourself having too much fun to split.
Hidden Manna Cafe
Southern American and Cajun cuisine offers some of the most comforting and delicious flavors in the western hemisphere! And there's no place better north of the Mason-Dixon line to sample it than at Hidden Manna Cafe, right here in Matteson. With its intimate interior tucked away inside a building with looks plucked straight from the Bayou, and a dinner menu featuring classics like jambalaya, etouffee, bluegill, and shrimp & grits, you're sure to find food you love that begs to be talked about.
A. Fusion
Decent Asian delicacies are a hard find in the Midwest – and that's why A. Fusion is such a privilege to have right in Matteson. Featuring a full range of dishes from Japan to Vietnam, sushi to curry, A. Fusion offers diners both group options like exciting hibachi specials, along with creative and modern takes on sushi, stir fry, duck, and seafood.
Tin Fish
With an unwavering dedication to freshness, Tin Fish treats diners making the trip to Tinley Park with seafood flown in six days a week from all over American coasts and lakes. The best dishes on this menu don't even need a description: Just pick your protein — whether it's homier catfish, delicate Georges Bank scallops, or a wide selection of others — its preparation (blackened, grilled, sauteed, breaded, or garlic charred), and one of a delicious variety of sides. Here, the ingredients shine through, even when the preparation gets more complicated. And of course, you and your date will enjoy the dining room, inspired by the Atlantic shore seafood houses of the 1940s!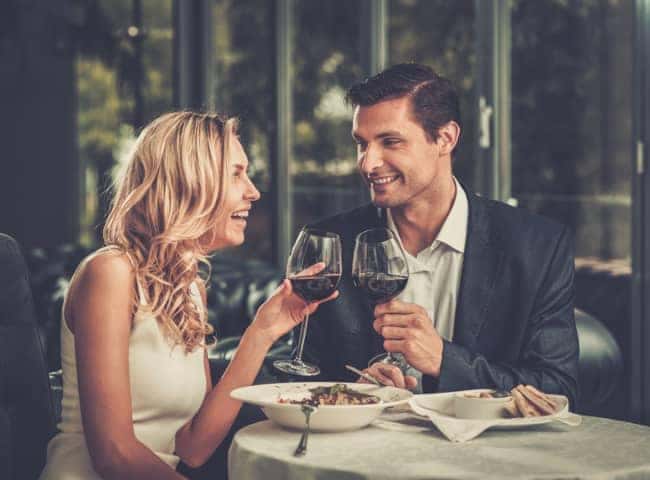 Psych Escape Room
Make a reservation at Psych Escape Room in Orland Park, and choose between five different scenes, including Al Capone's Den, The Lake House, Starlight Diner, CSI: Orland Park, and Sherlock Holmes. Only 40-60% of participants manage to solve these puzzles and complete their missions! How confident are you in your ability to navigate them? No worries if not — all of these rooms wrap up within 60 minutes, and your puzzle master will be happy to walk you through all of the riddles you don't manage to clear.
South Oak Jeep Dodge Ram Chrysler is Your Community Jeep, Dodge, Ram, Chrysler Dealer
At South Oak Jeep Dodge Ram Chrysler, our unwavering community focus means we know the best stuff to do, and the best places to eat as well as we know the unique needs that our customers require. Stop by and let us know where your favorite date night spots are! We're always looking for new inspiration. Need a review of the best restaurants in Matteson on their own? Or a review of the best Illinois off-road trails? We've got both right here on our website. Contact us if you want to know more!
Latest News from South Oak Jeep Dodge Ram Chrysler