The Return An American Icon
The original Grand Wagoneer was manufactured from 1963 to 1991 and was way ahead of it's time. The Grand Wagoneer was one of the first family-size, luxury SUVs. It offered the most luxurious interior in it's class and was a classic American SUV that is highly sought after by collectors for restoration. The Grand Wagoneer really introduced the concept of the full-size luxury SUV.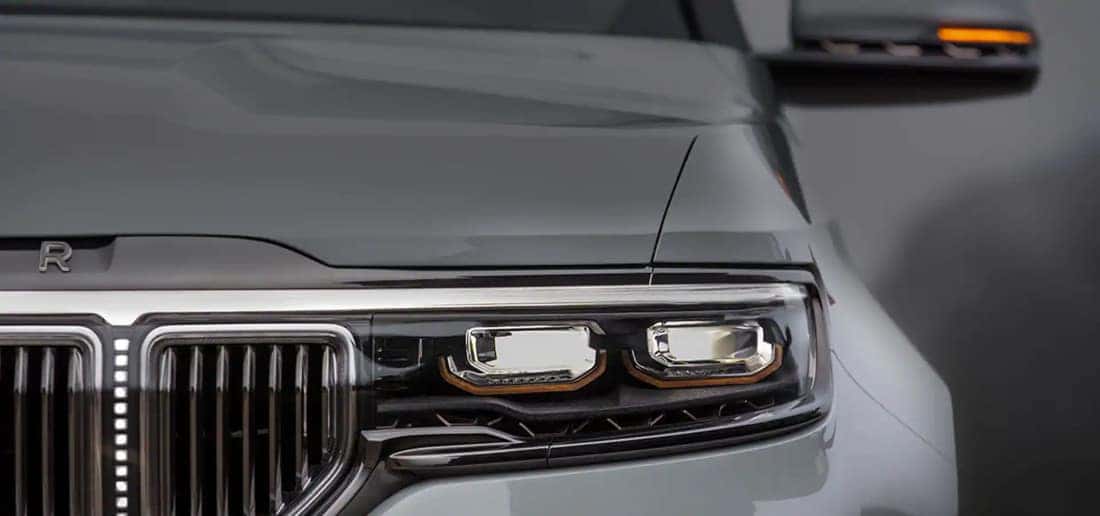 Introducing the All-New Grand Wagoneer
The reinvention of an icon has arrived. The 2022 Jeep Grand Wagoneer returns with a luxurious design and premium features that will turn heads on and off-road. Reconnect with your passion for heritage through classic-inspired interior and exterior elements that enhance the driving experience with state-of-the-art performance, technology, and more.
Every touchpoint hints at nostalgia, but leads the present with modern power, connectivity and comfort. Return to your roots from a plush environment by viewing the outdoors through a full-length, single-pane glass roof. In your first-class cabin, you'll have every amenity at your disposal, including a 12.3-inch Touchscreen LED Display and an acoustically perfected McIntosh® sound system. All the while, strength and drive come at a premium, thanks to a 395-hp V8 engine.
Feel the unforgettable legacy for yourself. The 2022 Jeep Grand Wagoneer is back, better than ever.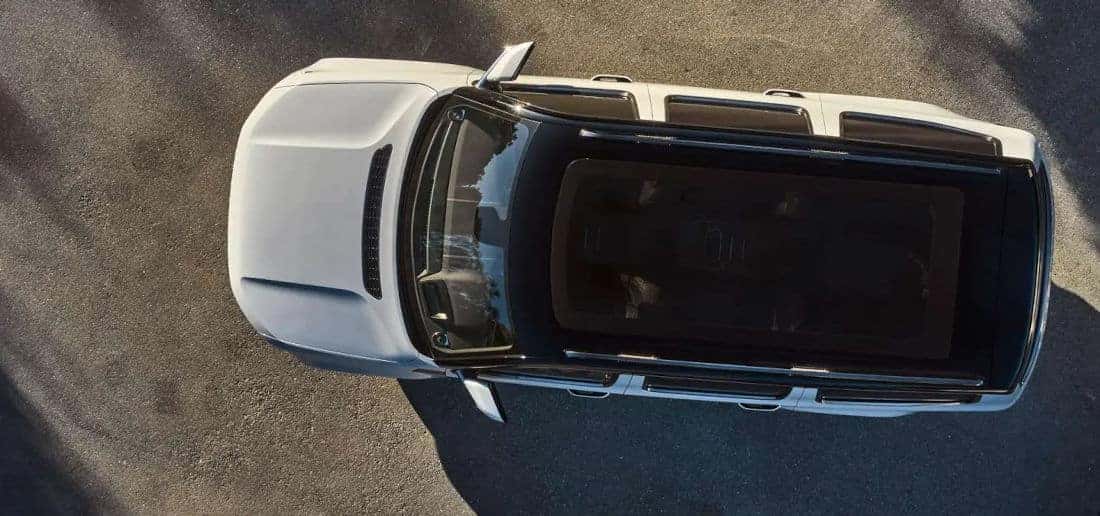 Grand Wagoneer Release Date
The All-New 2022 Jeep Grand Wagoneer is sure to make a splash with it's arrival in Spring of 2021. A specific date has not been officially announced for the launch of the new vehicle, but we invite you to contact us to reserve a test-drive as soon as it arrives.
At South Oak Jeep, we are thrilled to welcome the Grand Wagoneer back. True to it's original concept, the all-new 2022 Grand Wagoneer offers one of the most advanced and luxurious interiors of any vehicle, with the latest technology. Jeep's new full-size luxury SUV is built upon the heavy-duty RAM 1500 frame and utilizes a powerful V8 Engine. The Grand Wagoneer features three-rows of roomy, luxurious seating, a full-length panoramic sunroof, stylish chrome accents, and unforgettable 24-Inch premium wheels.