New Ram Trucks Chicago, IL, Save Today.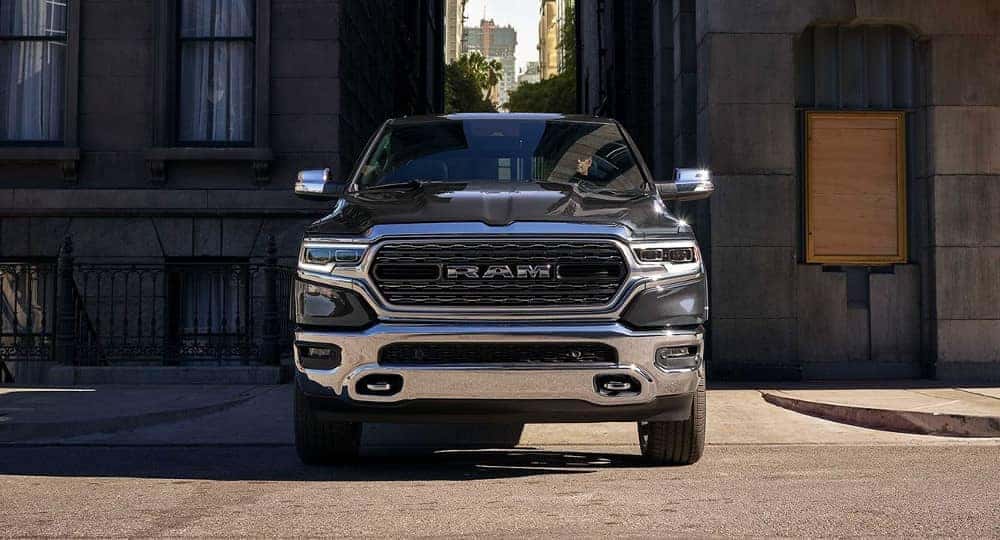 The Ram 1500 is Advancing Farther than Other Trucks
Ram introduces us to a new generation for the new Ram 1500 trucks and gives us the most advanced pickup truck on the market.  When you want to drive a truck that has more and offers you the versatility you need, it's time to see our team at South Oak Jeep Dodge Chrysler Ram and take a look at the new Ram 1500 trucks that you can put to work in Chicago, IL today.
The new Ram 1500 Trucks has More for You
Take a ride to our dealership and we'll take you for a test drive in the new Ram 1500 trucks.  This truck is one that now has more for you and our team will be glad to give you the full tour and show you what everything can be used for.  This new truck is lighter, stronger, more comfortable, more capable, more efficient, and more rugged than it's been in the past.  The Ram team made significant changes to this truck to make sure you can have the power you need and the drive you want to get the job done with the confidence of an amazing pickup.  Let's take a test drive so you can enjoy this truck for yourself today.
Ram Added More Luxury to the 1500 Model
While this truck has been built all-new from the ground up, it's also been built with more luxury and comfort for you.  There's a roomier interior, an all-new frame, a redesigned exterior, an updated suspension, and a new infotainment system that's centered around an exceptional 12-inch touchscreen.  The rear axle is also new, which allows the new Ram 1500 trucks to offer you a greater level of towing and payload.  This is a truck that you'll want to have the power you need for the ride you'll need to get things done.
A New eTorque System is Included
When you want a truck that can offer you improved fuel mileage when you take it for a drive, the new Ram 1500s are aided by the eTorque system. This system improves the fuel mileage by 2-3 mpg without giving up any of the performance that you want to enjoy. This system also keeps the powertrain smooth while adding the extra power you want when you have to accelerate from a stop. You're going to notice this system at work when you take a test drive with our team at South Oak Jeep Dodge Chrysler Ram.
Finance a new Ram 1500 or 2500 Today
After a thorough test drive, a full review of the 2019 Ram 1500 trucks, all you need is the right financing to close the deal. We're able to offer you excellent interest rates and leasing programs to ensure you can fit this truck into your budget with ease. Stop in today or look over the 2019 RAM 2500 trim levels.