OEM vs. Aftermarket Parts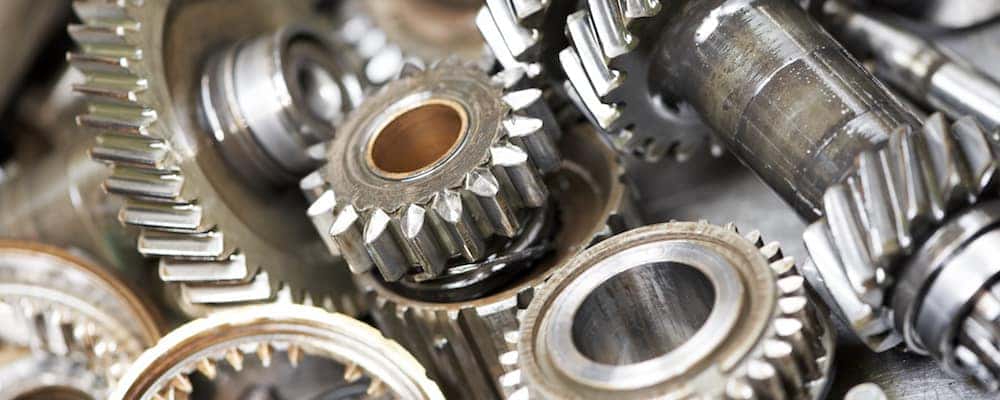 Before you pick up that new replacement part for your beloved car, you'll have to make a decision. Between OEM vs. aftermarket parts, which part is more likely to perform to your expectations? Our service department believes that OEM parts benefits outweigh anything that the aftermarket category brings to the table, so we created this guide to help our customers make the best decision for their vehicles. Let's get into the basics.
What are OEM vs. Aftermarket Parts?
OEM parts are made by the "Original Equipment Manufacturer". This means that your replacement Wrangler part is made by Jeep, your replacement Charger part is made by Dodge, and so forth. This helps to ensure greater consistency and quality, since you know that your new part is made by the same company as the old part. Aftermarket parts, on the other hand, are made by a third party. While these parts can be less expensive, the quality can be a gamble. You don't have that OEM quality and OEM durability, and there is usually no warranty if your part is a lemon.
What are the OEM Parts Benefits That I Should Know?
Now that you know the basics of OEM vs. aftermarket parts, take a look at some of the unique benefits of OEM parts:
Simple Shopping: There's usually just one replacement option to choose, which means less time spent at the parts department.
Quality Assured: Your new part is guaranteed to fit perfectly and perform as intended, since it was made by the original manufacturer.
Warranty Plan: Most OEM equipment comes with a 1-year warranty, so there's no need to worry about losing money on a bad part.
Take Care of Your Car with South Oak JDCR
Whether you need a new starter in Tinley Park or a new motor mount near Frankfort, South Oak JDCR is here to help. Our technicians are ready to bring your car back to life, so schedule your service today. You'll find our dealership in Matteson, near Orland Park.
More from South Oak Jeep Dodge Chrysler Ram
Capability at a Lower Price When you want the ability to drive on any terrain and through a variety of conditions, you'll want to see the used Jeep deals offered at South Oak Jeep Dodge Chrysler Ram.  This is the place where you'll find a vehicle that can offer you the experience you want and…

You Need to Drive the Ram 1500 There's no denying the brand loyalty that goes along with driving a truck.  It's almost as strong as the loyalty to a NASCAR team or a sports team on the field but is this type of loyalty smart for you.  While you can certainly admire and follow your…

Lots of Brands and the Service You Need Even when we're not faced with a pandemic of global proportions, its important to have the shopping experience and the convenience of reviewing what you want from home.  Now that most of your shopping is done from home and you're able to have nearly everything you buy…