What Does Trail Rated® Mean?
What Does Trail Rated® Mean?
Jeep SUVs are renowned for their off-road capability and legendary performance, and you have likely taken notice of the Jeep Trail Rated® badge. But what does Trail Rated® mean, exactly? This world-famous badge proves that your vehicle has been painstakingly engineered and tested to ensure off-road excellence. Let's take a closer look at Jeep Trail Rated® vehicles and how they can enhance your New Lenox drives.
The Jeep Trail Rated® Badge
While Jeep SUV are designed to handle a variety of challenging situations and have proven themselves to be exceptionally capable, not all Jeep vehicles near Frankfort earn the prestigious Jeep Trail Rated® badge. Only those that have undergone rigorous testing in the following areas are able to sport the Jeep Trail Rated® badge:
Maneuverability
Articulation
Traction
Water Fording
Ground Clearance
Traction & Water Fording
Jeep Trail Rated® SUVs have been designed with impressive traction control systems capable of handling harsh and unpredictable driving conditions both on and off road. 4×4 models will help you tackle rugged terrain and keep you safe through inclement weather that make roads slick and treacherous.
Water can wreak havoc on your engine and electronics if your vehicle isn't properly equipped. However, Jeep Trail Rated® SUV has been carefully engineered to ford water. Extra care has been taken to seal body openings, air intake, and electronics so you can take on unexpected water flows.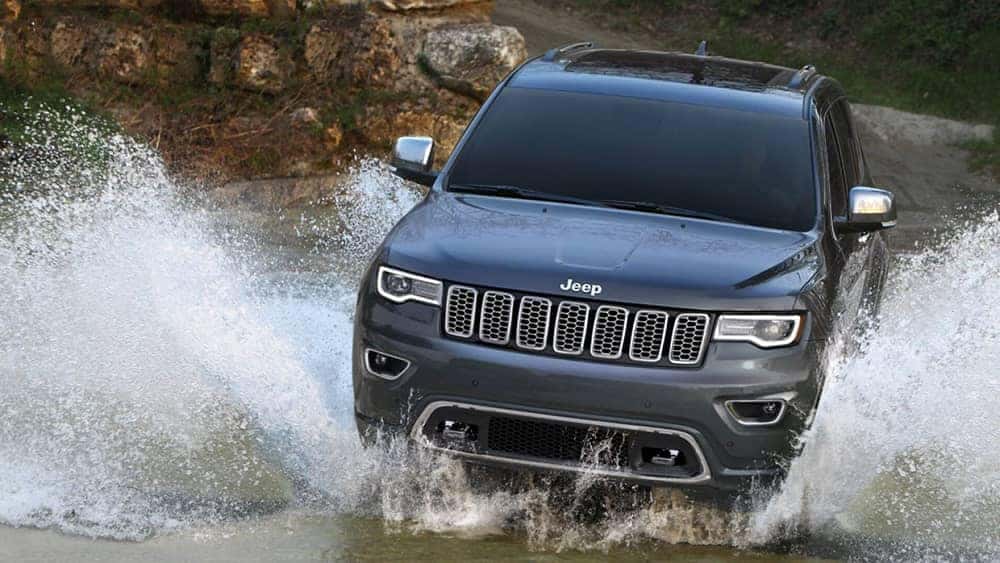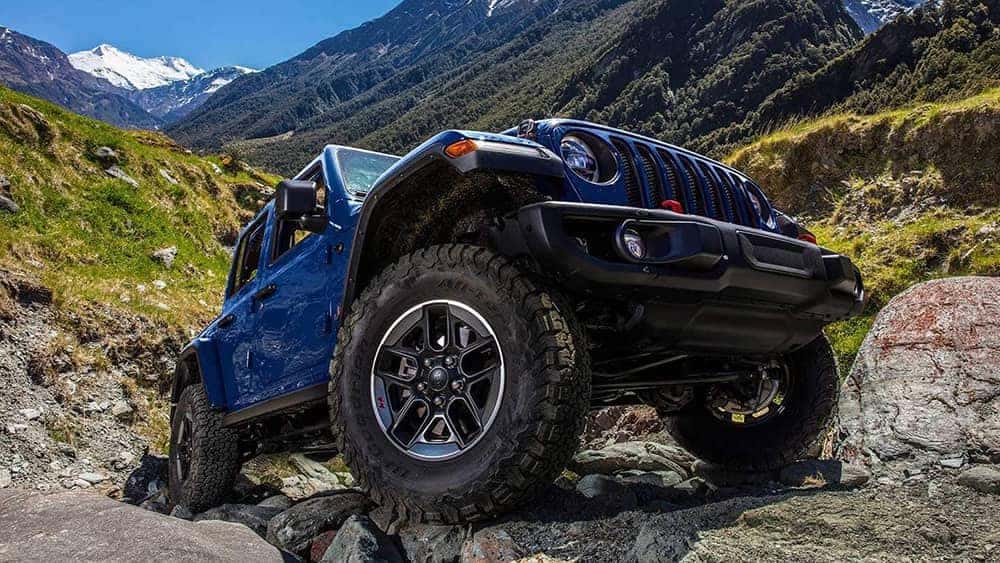 Maneuverability, Articulation & Ground Clearance
Not all paths to your destination will be smooth and well-paved. Whether you're headed to Tinley Park or off the beaten path, your Jeep has been developed to handle treacherous terrain.
Precision steering and optimized wheelbases allow for more maneuverability when handling touch terrain.
High levels of articulation help to keep your wheels stable and engaged, even if one or more of your wheels are lifted off the ground.
Trail Rated® ground clearance helps you keep clear from any obstacles in your path. From rocks to rodents, you don't have to worry about damage to the underbody of your SUV.
Find a Trail Rated® Jeep at South Oak Jeep Dodge Ram Chrysler
What does Trail Rated® mean on a Jeep? It means that your SUV is ready to take on challenges most other vehicles couldn't dream of. Find a Trail Rated® Jeep for sale at South Oak Jeep Dodge Ram Chrysler. We would be glad to answer any other questions you may have. Contact us today to speak with one of our experts! We'll help you with anything from figuring out how often to change your oil, to finding off-road trails, to taking the doors off of your Wrangler!
Learn More with South Oak Jeep Dodge Ram Chrysler
Take advantage of our Great Jeep Lease Deals in Matteson, IL Today Whether you like it or not, we live in a world filled with boundaries and limitations on where we can go and what we can do. While you're not likely to turn away from everything to try and explore an area of the…

How much is the Jeep Renegade for 2021? The new Jeep Renegade price starts out at a surprisingly affordable $22,850 MSRP for the base-level trim. You can compare the Jeep Renegade MSRP by trim and explore some of the highlight features of each configuration with South Oak Jeep Dodge Ram Chrysler. Then, feel free to make the drive from Frankfort…

A Jeep interior is surprisingly comfortable given its rugged and durable exterior. You'll find that the 2021 Jeep Compass is no exception. Loaded with plenty of space, technology features, and convenience amenities, the Jeep Compass interior has everything you need to take your Frankfort drives to stunning new heights. Take a look inside the Jeep…